Location
Phnom Penh, Cambodia
Type of event
Classroom course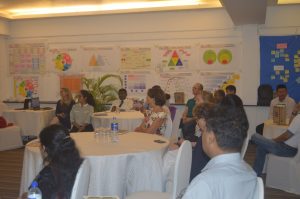 Local Fundraising is a course in which you learn how to mobilise resources within your own community through various sources e.g. local businesses, middle class donors, local companies and public authorities and many more. During the course you will develop a fundraising plan for your own organisation and practice the communication skills you require to implement the plan.
The Local Fundraising course is suitable for small and medium-sized social organisations in Cambodia.
Licensed local trainers from Cooperation Committee for Cambodia (CCC) and The Advocacy and Policy Institute (API) will conduct the training. 

After the course, participants will have a thorough practical plan which they can implement. For 6 months following the course, participants have access to advice and e-coaching from CCC and API.