A local development model fundraises for the empowerment of vulnerable women and girls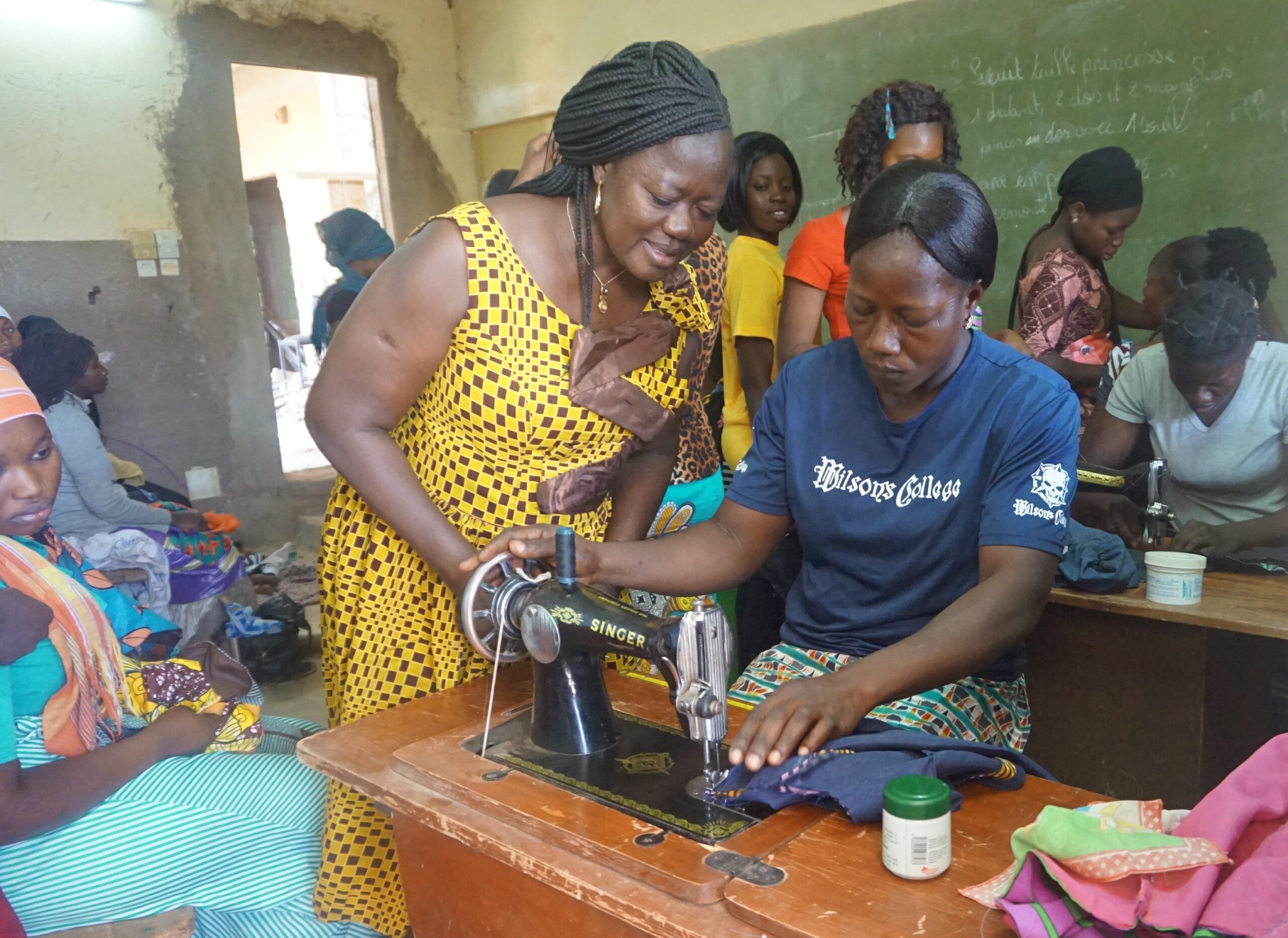 BIANCA COUTURE in Burkina Faso, is a social development organization that trained with Change the Game Academy
article written by Association Burkinabè de Fundraising
In developing countries girls continue to be unfairly discriminated. If ever, while still in school, they unwantedly fall pregnant, they are often rejected by their families and the community. In Burkina Faso, the Association Wend Manegda (Blessed by God), opened the BIANCA COUTURE relief and training centre for social development twelve years ago. The centre provides coaching and vocational training in sewing and weaving for vulnerable girls and women. Up until today, 200 rejected girls and women trained by Bianca Couture have opened their own tailoring business and started a new life.
Mrs. Denise Ouedraogo, founder and director of BIANCA COUTURE welcomes schoolgirls, orphans and women as learners to give them quality training so they can be independent in life by opening their own micro enterprise and thus create jobs for others. Former students now supervise and train in the centre. Some take students as interns in their own sewing workshops. BIANCA COUTURE training center is a place where girls feel at home, they are assisted in their basic needs and treated with respect. The duration of the training is three years resulting in a Certificate of Professional Qualification.
Ouedraogo shares, "Our vision and mission are to lift girls and women out of poverty and vulnerability by giving them the necessary training and tools. To achieve our goals, we took part in Change the Game Academy's Local Fundraising training. It has been very useful because we overcame our shyness about fundraising. The training enabled us to acquire the necessary knowledge and skills to fundraise ourselves.
After the training we were able to mobilize resources locally. This strengthened us and encouraged us to get out of our comfort zone and go see new organisations and NGOs. We met with some big donors such as PLAN Burkina and other associations after the training. They were attentive, open and also referred us to other potential donors. The Representation of the Kingdom of Monaco, actually supported 10 girls of the centre with sewing kits. The Minister of Social Affairs also offered sewing kits for 3 girls."