Local Fundraising course in Delhi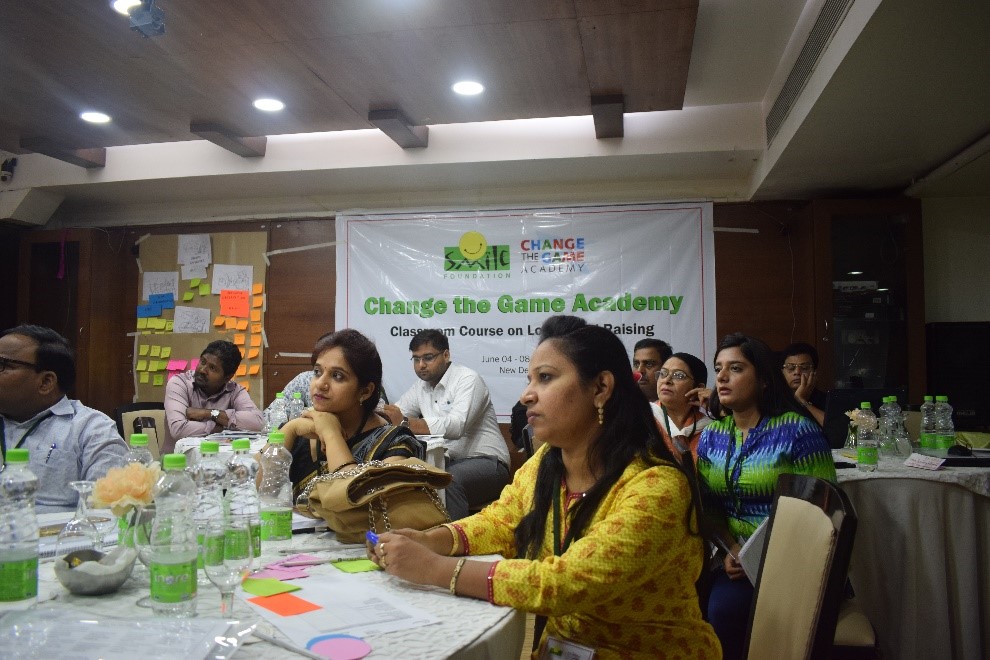 Under this programme, a 5-day Change the Game Academy course on Local Fundraising was organized (4th – 8th June 2018) wherein 20 partners of the Dutch organization Wilde Ganzen participated to add to their knowledge base. Leaders from these organizations discussed their challenges in raising support in communities where they work & best ways to tackle these challenges. The special features of this workshop were- Special Input Session on CSR understanding Overview of CtGA and Smile's Experience on Local Action, Active listening and Elevator Pitch under communication, one on one coaching on various fundraising topics etc. Making it an activity based workshop various activities like Role Play and Group Discussions were also conducted.
Participants Speak
The participants expressed their gratitude to Smile Foundation and Change the Game Academy for bringing together an innovative platform to promote sustainability of local NGOs.
Mr. Christopher Bachmann from YMCA – Patna, Bihar: "First thing that I'll do when I go back is to teach my staff all that I have learned here."
Mr. Satyanarayan Rajhans from Prem Foundation – Pune, Maharashtra: "We had information but we weren't fully conscious of it. Also, our knowledge wasn't updated. Through this workshop, we learned that working in isolation won't help."
Rev. Dr. Van Lalnghakthang from RPCNEI – Manipur (North-East India): "I liked the session on mind-mapping as now I can connect my project to the plan, event, donors etc. It helps me put my project at center and draw everything else towards it."