Training Grassroots Organizations on Local Fundraising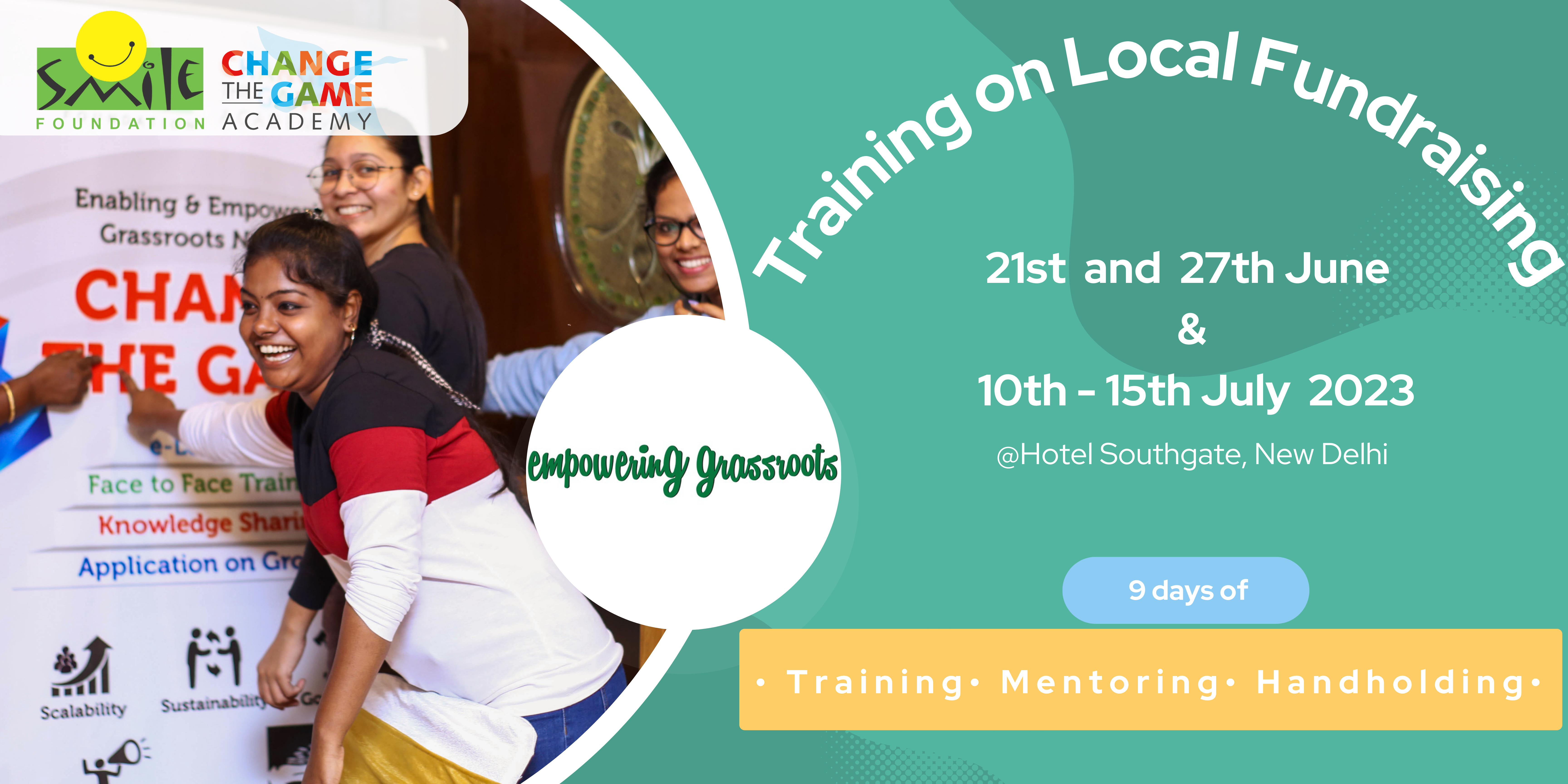 Smile Foundation has started another training on Local Fundraising (LFR) with 7 grassroot organizations with 11 social entrepreneurs from across the country under its Empowering Grassroots initiative. One of our aims through the training is to ensure that our participants are able to incorporate the knowledge and skills to raise resources locally and tread on the path of self-reliance. Therefore, initially we engage with leaders of the participating organizations to understand their vision and work on inculcating the importance of reducing dependency on one or few donors and diversify the donor base. Empowering Grassroots uses experiential method of imparting knowledge and skills resulting in attitudinal change at the organizational level.
This is a hybrid training using both, online portal and face to face training mode. The training is of total 8 days i.e. 1 day Leaders' Workshop, 1 day Participant Orientation and 6 days of face to face training starting from 10th – 15th July in Delhi, India.