Baraka Women center's successful female entrepreneurship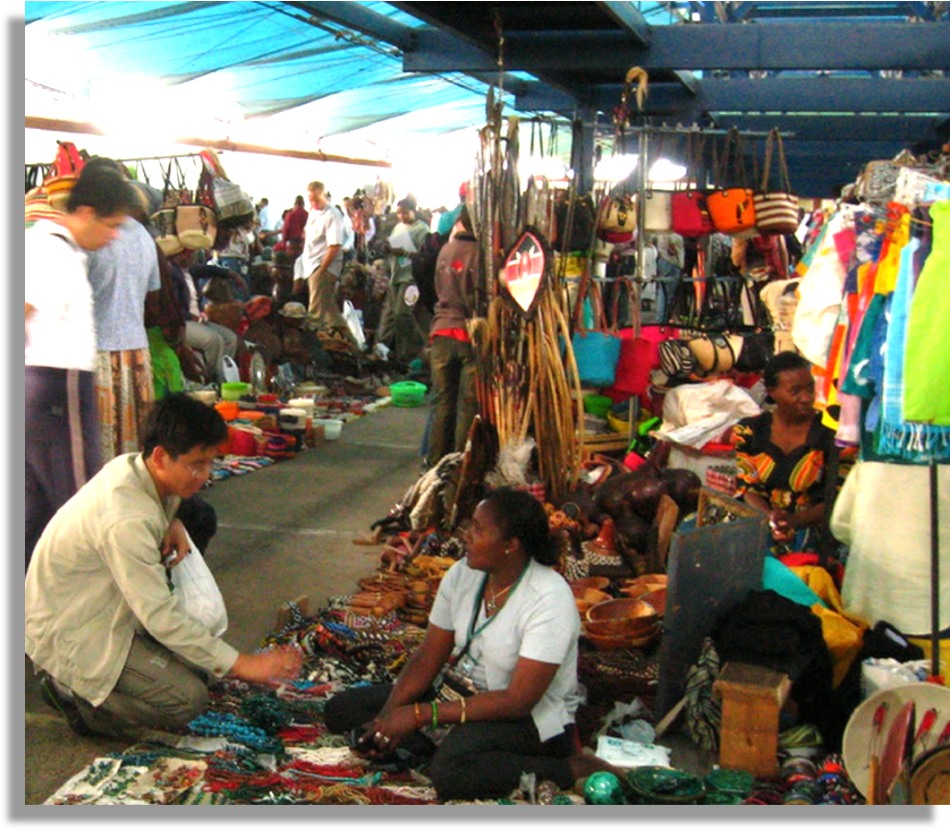 Baraka Women's Center (MWC) is a real success story. After a low point due to the withdrawal of donors, MWC found its way up through training in local fundraising from Change the Game Academy: training women in vocational skills could be the answer. If they could sell the products that were produced during the training, they could sustain the Center. Thus was born Baraka Mtido Fashion Accessories, which sells a stunning variety of styles and colors of handmade clothing, bags, jewelry, and PPEs produced for the women of the community.
Choosing the right partners was next. Additional skills such as pitching and networking helped to secure their support. The occasional grant they manage to obtain is used for investments: "We raised 25% for the donation and it was marched with 75% by US Ambassondors self-help group to buy training equipment.", tell Pastor Dr. Teresia Waikuru Njora, the center manager for Baraka Women's Center. Teresia moreover partnered with the right stakeholders, who helped them with invitations for exhibitions and advice on the registration of a business.
During the pandemic, Baraka Mtido was part of the solution to halt the steady advance of COVID – 19 in Kenya. This woman-managed business made surgical-quality and reusable face masks and employed hundreds of women from Nairobi's slums and supplied over 4000 masks to the Kenyan government. They are also receiving support from the Kenya National Federation of Jua Kali Associations, a champion of small businesses in Kenya, and the Kenya National Chamber of Commerce, representing members in negotiations with the Government.
"Do not be discouraged by misfortune. Look at us. We are better now than ever before and we can tell you why: it is all about determination. There were times when we were so stranded because of the lack of donor funds that we thought we had to quit. That is when we came across the idea of mobilising local support and decided to learn the basics of local fundraising", Teresia encourages. "If you are going to put that knowledge into practice, I can give you one piece of advice: just believe in yourself, and in whatever you are doing. Do not sit back and wait for a donor, let them approach you because they want to be associated with you and your success.", she advises.
Baraka Women's Center (BWC) was established in 2012 to offer training and support to vulnerable and disadvantaged women living in the slums of Nairobi and its environs. They are engaged in Entrepreneur and Leadership Training, Literacy Training, and a special initiative to address and prevent gender-based violence in their community. Their ambition is continually fostered through their newfound unity, a safe environment, and access to knowledge, mentoring, and capital.