Classroom Course on Mobilising Support Phase-2, by Smile Foundation, New Delhi, India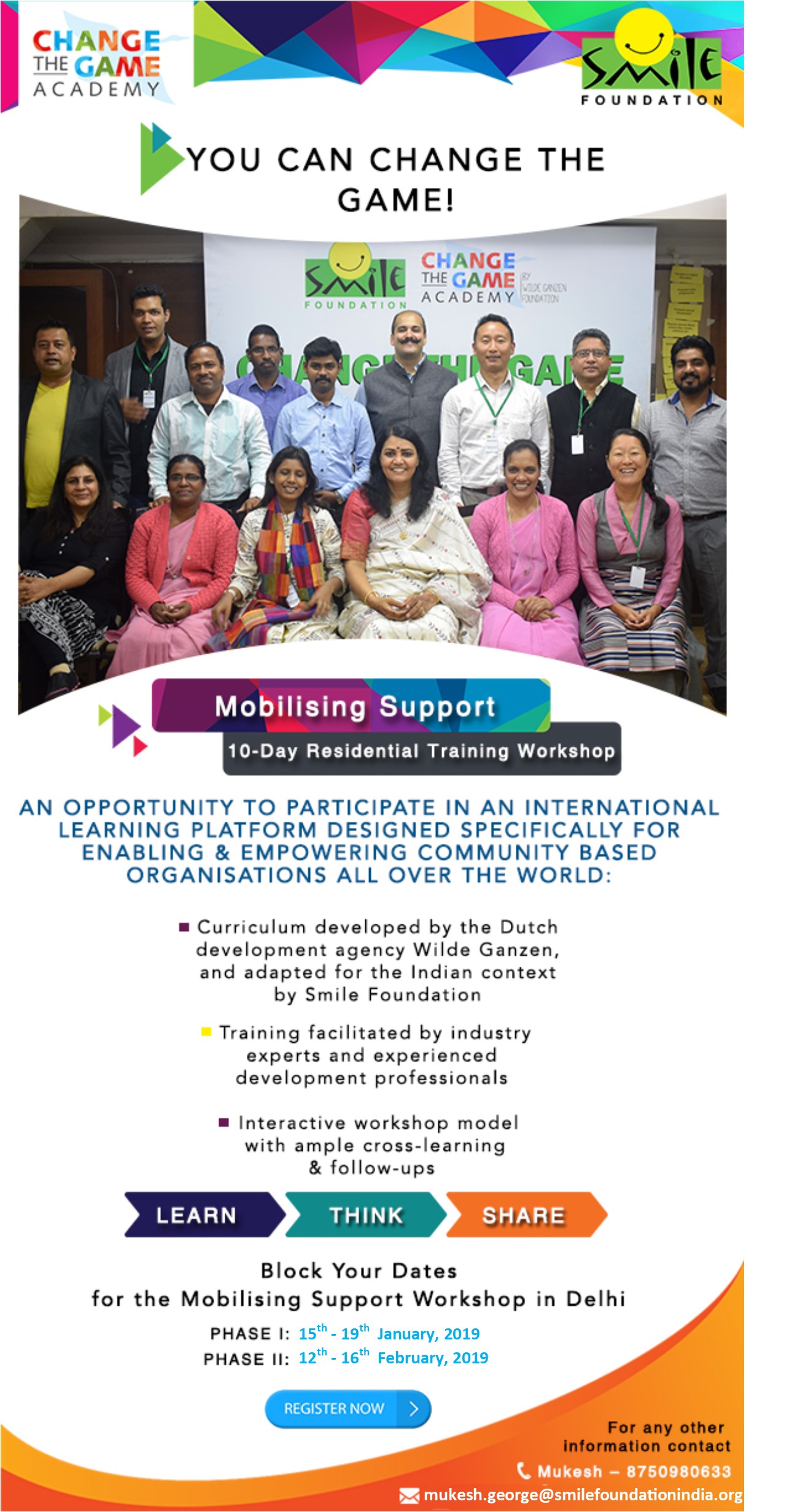 The course will enable learners to claim their economic and social rights, with relevant parties (domestic elites, companies, government, and so on). They learn how to apply for correct policy implementation at the local level and to cooperate with local duty bearers on an issue that is of direct importance to them.
Licensed local trainers from Smile Foundation conduct the course. Smile is a Non-Governmental Organisation in India directly benefitting over 600,000 children and their families every year, through more than 250 live welfare projects on education, healthcare, livelihood and women empowerment, in over 950 remote villages and slums across 25 states of India. The foundation focuses its interventions on children, their families and the larger community.
After the course, participants will have a thorough practical plan which they can implement. For 6 months following the course, participants have access to advice and e-coaching from Smile Foundation.