Gamechangers in times of Challenges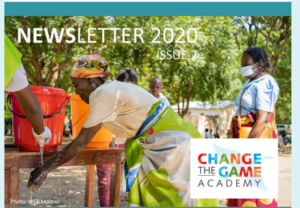 The Covid-19 pandemic has brought about challenges that had not been anticipated by civil society organisations across the world. They have necessitated changes to the way organizations work and respond to the needs of the communities they serve.
In
this
newsletter
,
read the latest stories of change from organisations in Asia, Latin America and Africa who are finding ways to address new needs and work in their communities in these changing times.
Change the Game Academy (CtGA) builds the capacities of a broad range of organizations at the grassroots level in middle and low-income countries across the world to raise funds and mobilise other forms of support. 
Read the newsletter here.