Local Fundraising Skills to the Rescue in Ghana as Pandemic Rages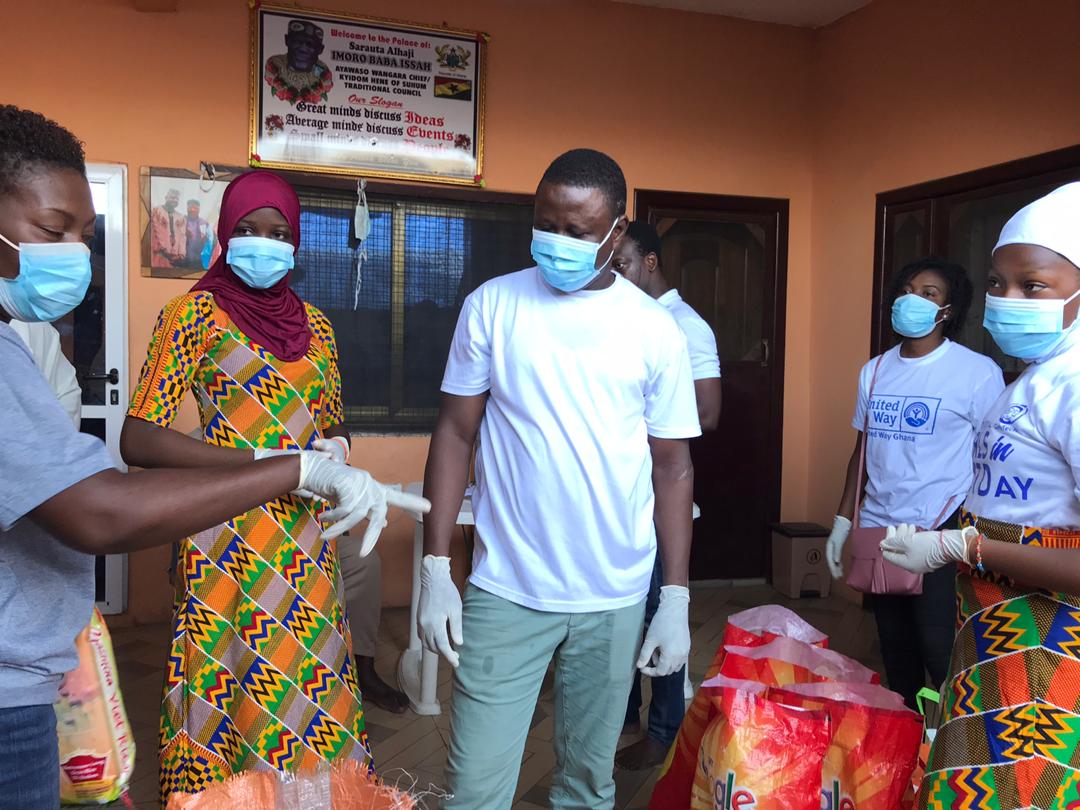 Before the outbreak of COVID-19, resource mobilisation remained a serious challenge for CSOs in the West African region. This has become more evident as the pandemic rages. As donors suspend funding programmes, community-based organisations are seeing their operations and existence threatened.
Despite this state of affairs, some civil society organisations (CSOs) in Ghana can now access the resources they require to meet the needs of their beneficiaries affected by COVID-19.
"How so?" one may ask. Prior to the COVID-19 outbreak, WACSI, as part of the Change the Game Academy Programme, had been supporting civil society organisations (CSOs) in West Africa to enhance their local fundraising skills and garner more support from their constituents and supporters as part of their resource mobilisation drive. Organisations that have benefitted from this course are well equipped to raise vital resources during this pandemic.
Given that there is a high likelihood of an economic downturn post COVID-19 which will have possible effects on CSOs' direct beneficiaries, alumni of the Local Fundraising and Mobilising Support courses are leveraging on these skills to thrive in this difficult period.
After taking part in the Mobilising Support introductory course in October 2019 and the perfection course in February 2020 in Ghana, Amadu Mohammed, the Executive Director of Achievers Ghana, shares how his organisation is making use of the skills acquired. "The mobilising support training has been beneficial to my organisation especially during these abnormal times. Thanks to the skills acquired, we were able to effectively sensitise our communities on the urgency of the situation and convinced them about the need to practice social distancing. Besides, we embarked on an emergency food relief programme in the lockdown area of East and North Ayawaso (Accra Municipality). This programme consists in distributing food items to the needy and most vulnerable," he said.
The local fundraising course which they took for free on the online platform enabled them to identify and successfully engage key stakeholders to solicit for funds and in-kind donations. Up to 70 needy and elderly people benefitted from their relief programme. They also distributed food items such as rice, yams, cooking oil, tomato-paste and other ingredients, as well as Veronica buckets, liquid soaps, and hand sanitizers. "Furthermore, a crucial tool we have been able to implement and utilise is our periodic newsletter. Thanks to the online course, we understood the importance of developing and sharing consistent updates on our work with carefully selected stakeholders via regular newsletters," he added.
The Local Fundraising course gives a broad introduction into all key aspects of local fundraising and provides a solid basis to develop a local fundraising plan. This course is available for free on the Change the Game Academy Online Platform www.changethegameacademy.org. In addition to the fundraising course, CSOs can benefit from an online course on Mobilising Support as well as numerous supplementary toolkits and templates. This Mobilising Support course provides CSOs with a broad understanding of all key aspects of grassroots lobbying and advocacy.