Newsletter: December 2019 Issue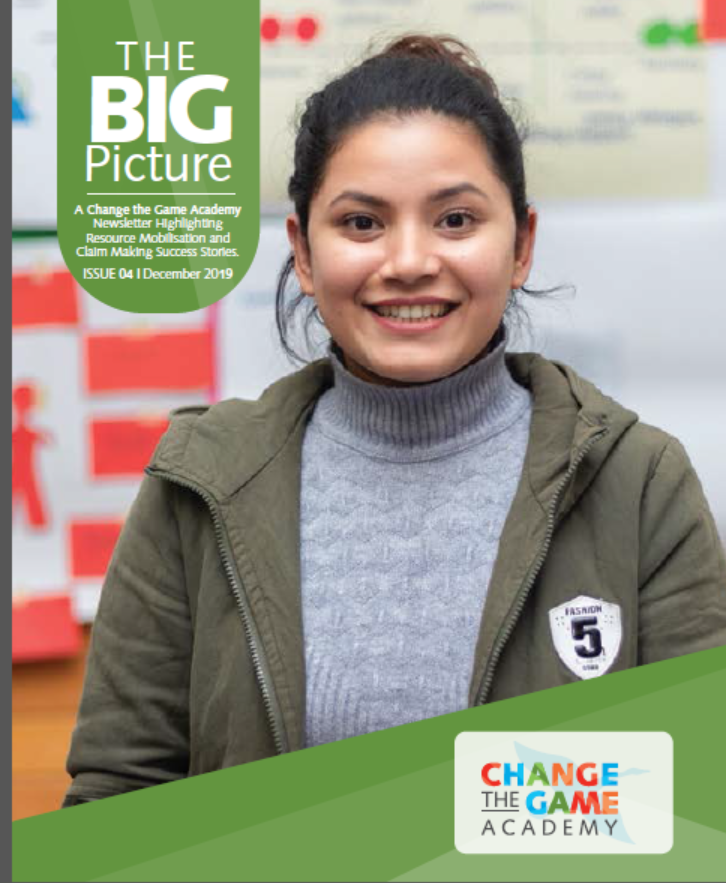 Our latest newsletter is here. We bring you stories from organisations in Africa, Asia and Latin America mobilising resources locally and actively lobbying and advocating for change in their communities.
Find the Newsletter here>
CtGA-Dec. 2019 Issue
Change the Game Academy (CtGA) exists to build the capacities of a broad range of organisations at the grassroots level in middle and low-income countries across the world.